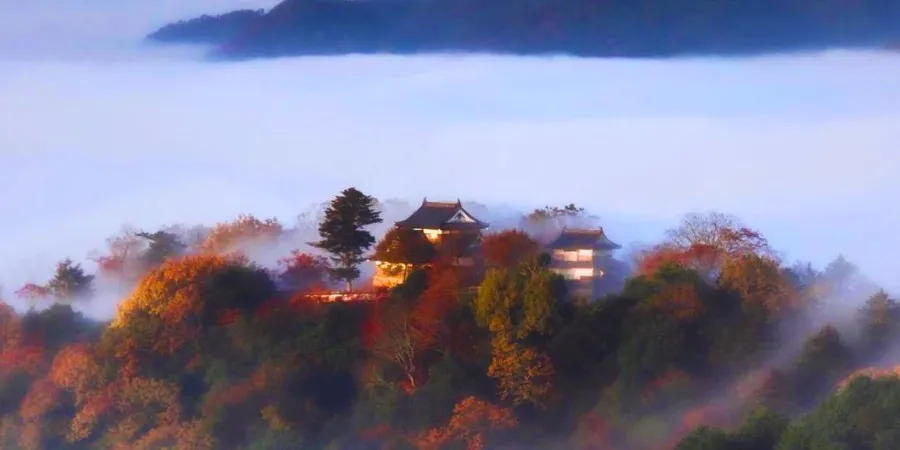 Where to Go When Traveling in Okayama?
If you're a nature enthusiast who prefers serene landscapes over the hustle and bustle of urban life, you can't miss Okayama when visiting Japan.
Why Okayama, you ask? This place is not only renowned for its rich, longstanding cultural heritage but also for its bountiful natural beauty that retains its pristine charm. Located between Hyogo and Hiroshima, Okayama is just a convenient one-hour train ride from Osaka, making it an ideal destination for exploration. Let's explore four must-visit places in Okayama with GoEMON!
1. Okayama Korakuen:
Okayama Korakuen is one of Japan's three largest gardens, established 300 years ago during the rule of the second lord of Okayama. Over the centuries, the garden is still able to retain its ancient allure with its system of ponds and streams within the garden. Don't forget to purchase a ticket to visit Okayama Castle as well. You'll be captivated by the black six-story tower situated by the river, making the castle a prominent and distinctive landmark.
While strolling through the garden, you'll come across tranquil teahouses, perfect for relaxation and soaking in the surroundings. The garden comes to life in the summer when irises bloom in shades of white and purple, blending with the lush greenery, and creating a mesmerizing natural panorama that draws many visitors. Korakuen Garden hosts various events throughout the year, including rice planting ceremonies in June, Noh theater performances in October and November, and Cultural Day celebrations.
2. Bitchu Matsuyama Castle:
What makes this castle unique is its elevation, perched at 430 meters above sea level, making it the only mountain-top castle in Japan. It is located in Takahashi, Okayama, so visitors can easily move from Okayama Station to Takahashi Station. To reach the castle, you'll need to have good physical fitness to complete the challenging hike.
During the spring and autumn seasons, visitors to Bitchu are treated to a breathtaking sight of the castle shrouded in white, fluffy clouds, creating an enchanting, almost otherworldly experience. The castle is often referred to as the "Castle in the Sky" during this time.
3. Kimendai Lookout Resort:
For those seeking a more laid-back atmosphere amidst nature, the resort is a must-visit destination. It features the picturesque Hiruzen Daisen Skyline, a scenic road that winds through the rolling hills. As you drive along this road, you'll be enveloped in pure air and alluring natural landscapes. At the end of the road, the resort offers a panoramic view of the surrounding natural beauty.
In each season, you'll be able to witness nature's transformation from lush green in spring to deep summer green, changing to autumn's vibrant reds and golds, and eventually, the bare branches of winter. Additionally, early-morning visitors to the resort can enjoy a stunning sunrise, and on lucky days, witness the city enveloped in a sea of clouds.
If you find yourself in Okayama, consider exploring these recommended destinations by GoEMON to enhance your travel experience!
Photo: ryan_in_jp; nory_riky; guidablejapan; alain092884