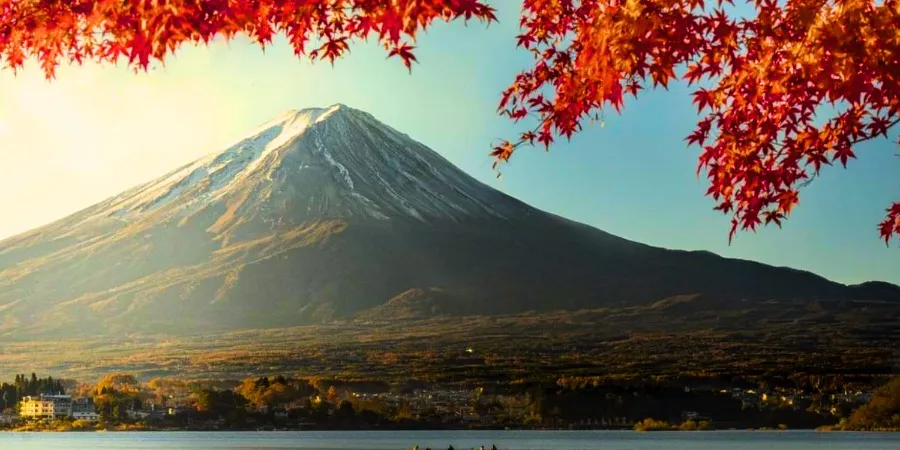 Top 4 Coloring Autumn Foliage Places in Japan
September in Japan marks the beginning of a captivating transformation. As the summer heat mellows and the days shorten, the country's lush greenery gives way to the fiery brilliance of red maple leaves, known as 'Momiji.'
This natural spectacle unfolds in all corners of Japan. In this article, GoEMON will unveil the top destinations where you can immerse yourself in the enchanting world of crimson foliage, from Kyoto's historic charm to Hokkaido's serene landscapes.
1. Eikando Temple (Kyoto)
Eikando Temple is renowned for its picturesque gardens, especially during the changing seasons in Japan. Situated near the Nomura Art Museum and the Nanzen-ji area, it's convenient for travelers to explore multiple attractions at once.
Large maple trees surround the temple grounds, so when autumn arrives, the temple adorns itself with new colors of green, yellow, and red, creating a charming and nostalgic scene. At the temple, you can enjoy a warm cup of tea while gazing at the cool autumn sky, offering you a sense of serenity and gentleness.
2. Icho Namiki Avenue (Tokyo)
This avenue becomes exceptionally beautiful in the autumn with the golden hues of two rows of large ginkgo trees. The golden leaves transform the street into a paradise for photography enthusiasts or those looking for a picturesque backdrop.
With a length of 300 meters, Icho Namiki is where you can truly feel the essence of Japanese autumn amidst the urban bustle. Visiting Icho Namiki on a cool autumn day with gentle breezes swaying the tree branches, causing a "rain" of golden leaves to gently fall, makes travelers feel like they've stepped into a fairy tale.
3. Arashiyama (Kyoto)
Arashiyama is located in the suburban village of Sagano in Kyoto. Arashiyama bamboo forest is one of the most iconic landmarks in this area. The path through the bamboo grove may be short, but during the changing seasons, it can still immerse you in a breathtaking paradise due to the golden hues of the bamboo forest. The rustling sound of the bamboo leaves also leaves a lasting impression on anyone who visits, providing comfort and tranquility to travelers.
4. Lake Kawaguchi
With its famous view of Mount Fuji, Lake Kawaguchi is indeed a favorite destination, not only for locals but also for international tourists. Especially in the autumn, as the leaves turn golden and the weather becomes cool, you can rent a boat to admire the changing foliage and gaze at the majestic Mount Fuji.
The timing of autumn in Japan can vary depending on the weather conditions, so be sure to check for a suitable time and places to explore during this season!
-------------------------
Don't forget to follow the GoEMON platform for the latest updates on life in Japan!
#GoEMON #tips #Japan #traveling #tipsforliving #Japanese #Japanin2023
#autumnin2023 #autumninjapan #eikandotemple #ichonamikiavenue #arashiyama #lakekawaguchi #fuji